Finally!! After sorting which out of a gazillion photos to post, I came down to about 52 shots.LOL. Still too many huh? Honestly, I can't bare not sharing almost every nice view of the really impressive city of Singapore. Hope you're up for a photo dumping session.: )


Greeting Singapore a good morning from our hotel room. Call time was a bit early that day because we had to catch up with the tour which would start around 9:00 AM. As always breakfast was at the most accessible fast food chain and it was Minute Burger Burger King this time. And coincidentally, it was a Filipino who took our orders that morning.: )


I have mentioned in my earlier post that an itinerary was already made for this trip. Because we only had limited time in Singapore, the best way to probably see majority of the city was to go on a hop-on hop-off bus which by the way is a really amazing facility/service which gives you the privilege to go around the city for a day at your own time but with a sure means of transportation. There are about 2 or 3 companies that offer this service in SG. We chose the Singapore Duck Tours which is I guess the most popular one. Tickets to these tours are bought at Suntec City Mall. It is also where the buses park. Our tickets cost SGD33.00 per pax or around PhP1,200. This ticket then entitles you to a 24-hour unlimited ride on either of the three tour bus routes and a one time slot on the river cruise. Tip: Opt to get the package thing because buying bus tour and the river cruise tickets separately would cost you more. Using the Hop-On Hop-Off buses could be very useful especially if you're going to be in SG for only a day. No need to take the cab which could really cost a lot or the the regular bus to get to the places you want because these tour buses stop at stations  located at almost all major areas of the city on a 15 to 20 minute interval.
**
Striking a pose before hopping in!


The tickets, moi, and the BFF.<3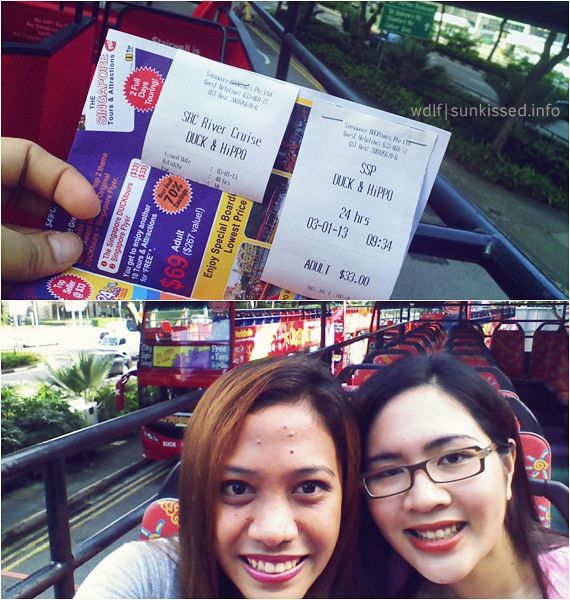 Maps are definitely must-haves. Early birds get the good seats indeed!


Below are photos of various sites during the tour. Singapore is such a wonderful city in a sense that it is an island touched with a hint of Islam, Hinduism, Christianity, and modernism. The mix of culture makes it one of the best cocktails around!: )
China Town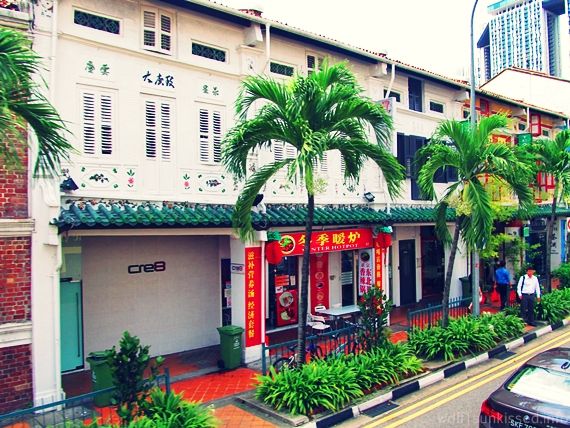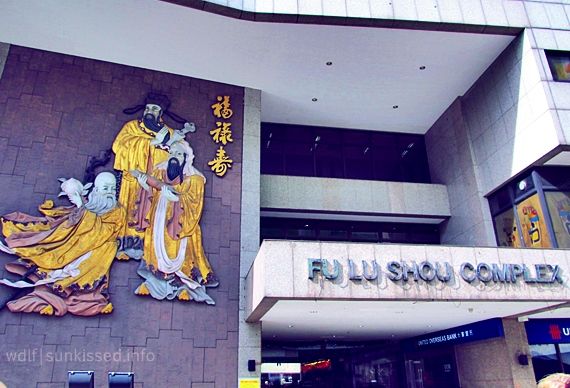 A very Artistic Hindu Temple.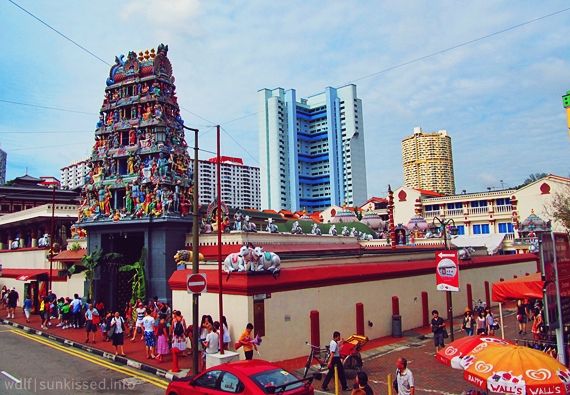 …and we bumped into a Filipino restaurant! Wish we had more time to drop by.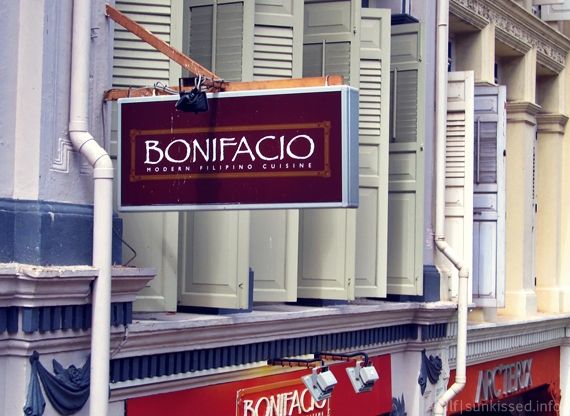 Random city streets.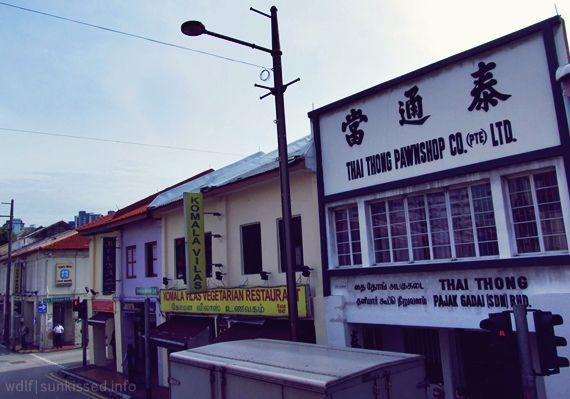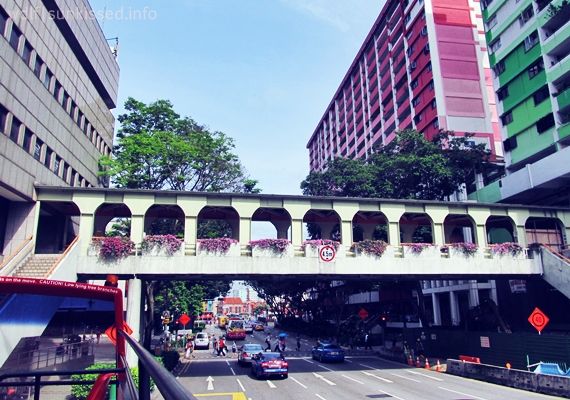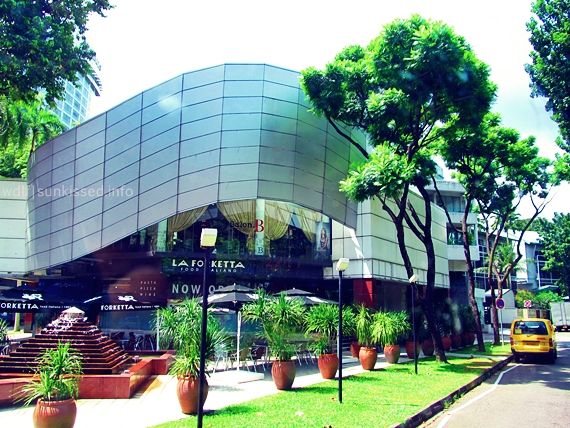 Little India. I have always been amazed by the small Indian communities I encountered ever since the start of this travel. There's just something so ancient and mysterious about them and their culture. Every time I pass by their streets, I could see ladies wearing colorful saris; I could smell the aroma of authentic Indian cuisine; in short I could feel every inch of their history just by looking at their lifestyle. The way they have valued and preserved their heritage despite the rapid modernism around them is impressive.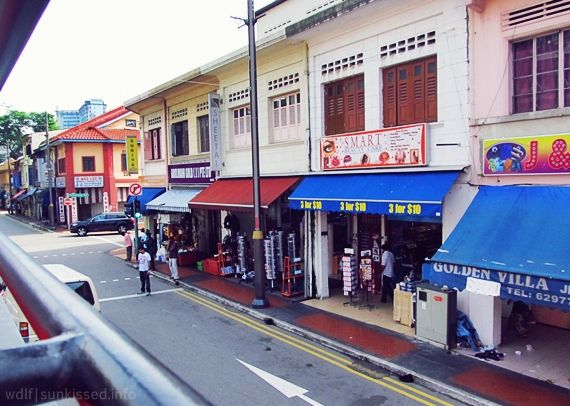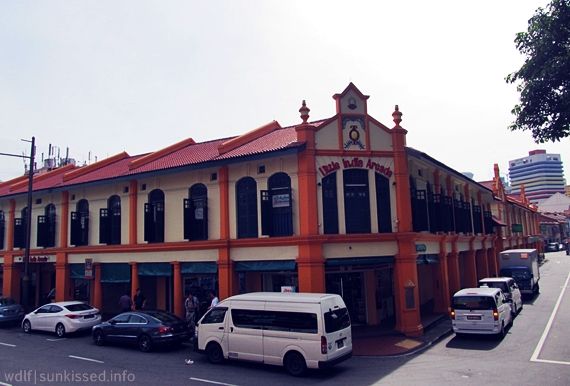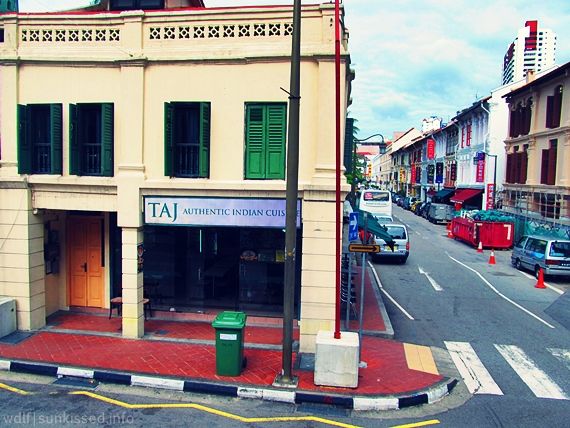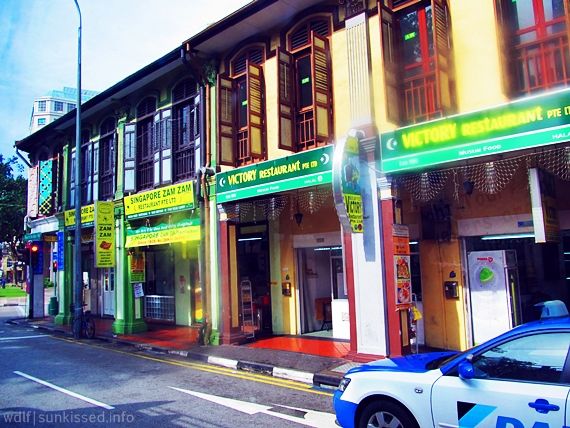 Hotel Intercontinental Singapore


Raffles Hospital


An Islamic Temple.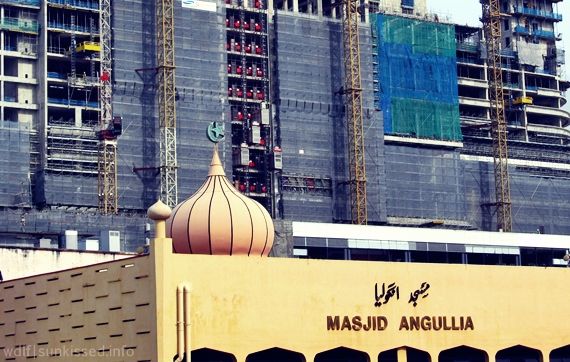 Thinking which store to raid and shop 'til we drop. Chos lang.
 Just looking around the luxury boutiques along Orchard Road.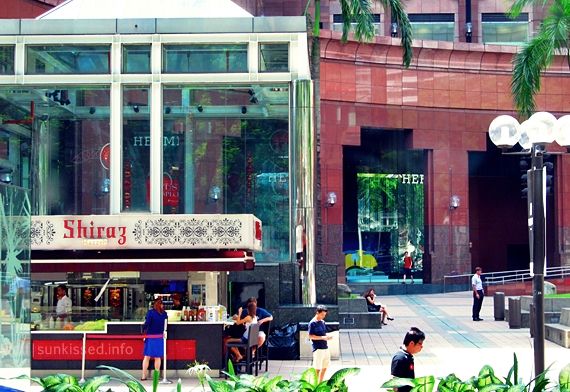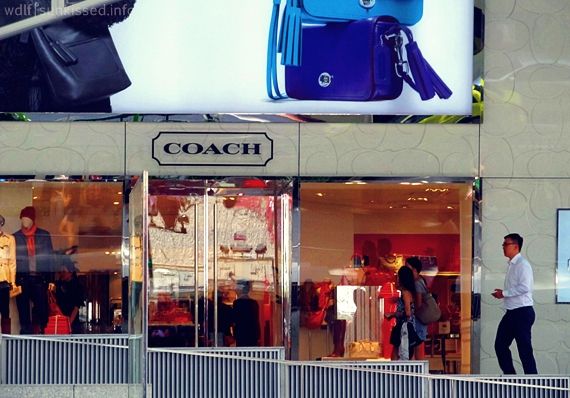 Of course coffee will always be everyone's favorite.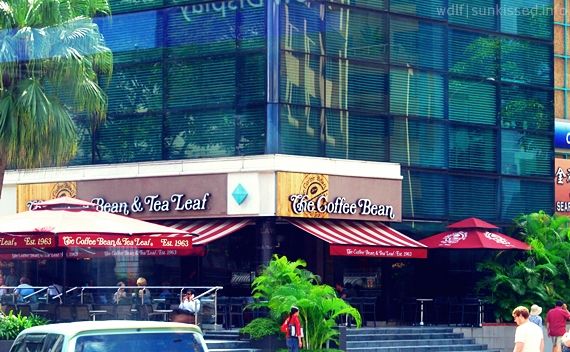 During lunch, we went back to Suntec City Mall and looked for a place to get a decent meal. Honestly, I don't quite remember what we had! I don't even have photos! It was most likely a fast food chain. Err. The consequence of not taking down notes.
Anyway, after lunch, our itinerary was to ride the bus to Sentosa. While waiting, we bumped into this really attractive kiosk at the mall called Andersen's Ice Cream. What made us actually give in was the smell of freshly baked waffles! So irresistible! Gave it a shot and it was heaven!<3 Vanilla Ice Cream, Waffles, and Caramel Syrup made my day!: )


On the way to Sentosa.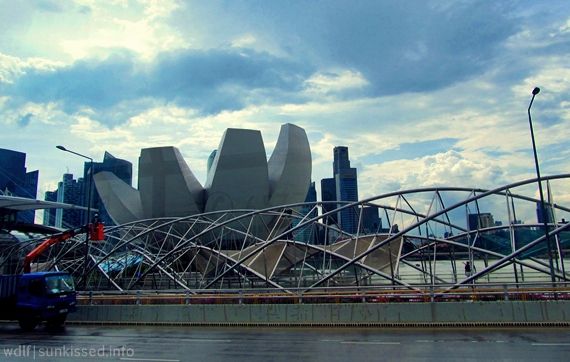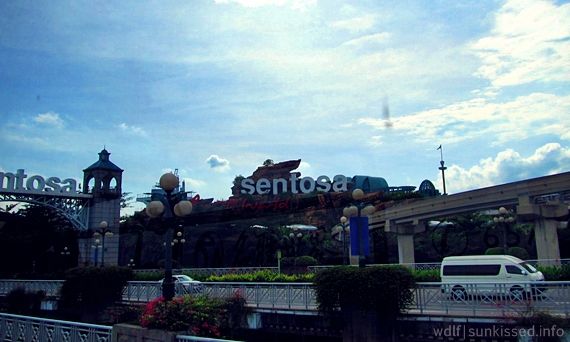 We didn't actually hop off the bus when we arrived at Sentosa. Time was limited. We literally just did a bus tour.
When we got back to Singapore main around 4:00 PM, the only tour we weren't able to take was the River Cruise. We embarked at One Fullerton and had a short cruise to Marina Bay Sands. But before that, we took the chance to hang out at the Merlion Park.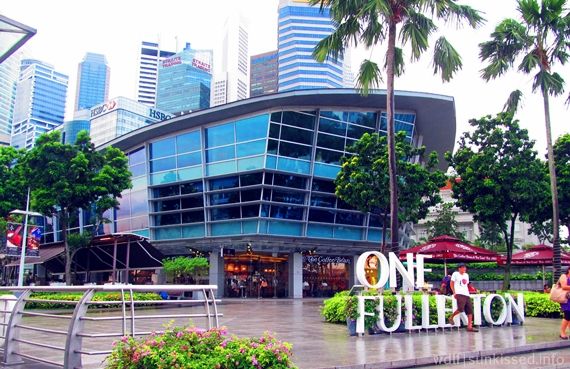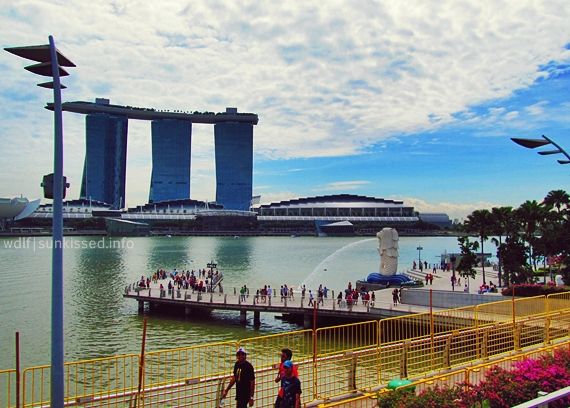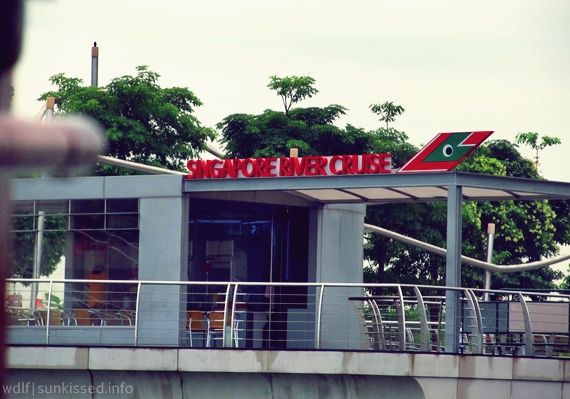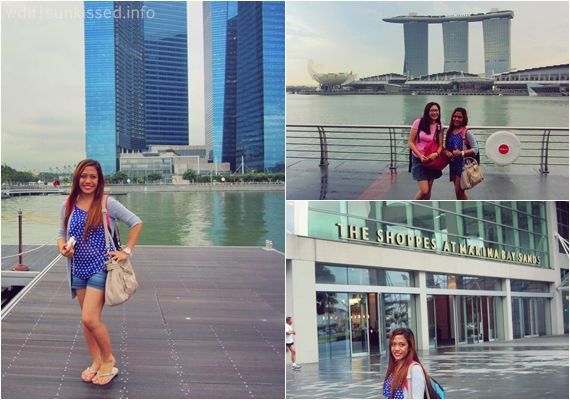 [I couldn't find most of the photos we had at MBS. Tsk. Will post them once found.: )]
From Marina Bay Sands, we again rode a bus to One Fullerton where we would be killing time before our trip back to Kuala Lumpur at 11:00 PM. Viewing the sun set at the bay gave me that 'I want to move here' feeling! Seriously.: )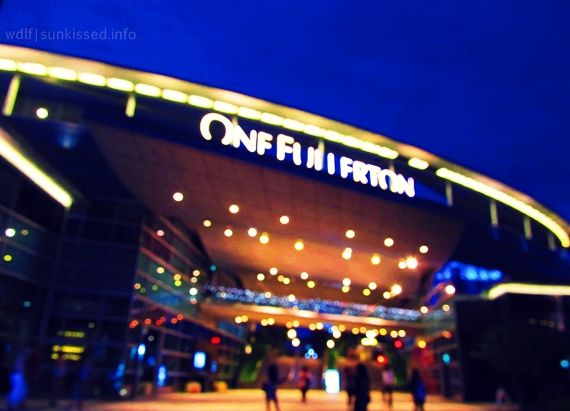 We could see the beauty of Marina Bay Sands from One Fullerton.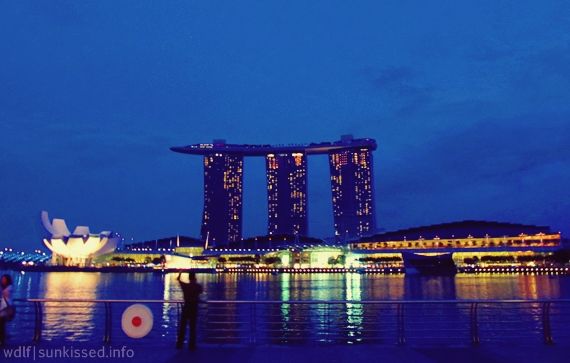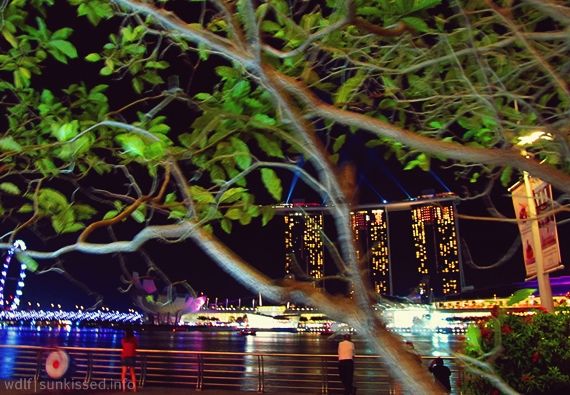 …and we were at Starbucks by the way and here I was stretching my tired and restless feet with a venti Caramel Mac. Priceless moments.: ) We left the place around 10:00 PM for another bus ride back to Kuala Lumpur. That would be another story.