Prologue
After a five-hour bus ride from Singapore, we arrived Kuala Lumpur around 4:30 AM. By the way, this was how the SGD32.00 service looked like! Indeed you will never get bored and uncomfortable on long trips!
Loved it.: ) Hindi naman halata na Hagardo Versoza na ako diba?:D By the way, apologies for the inferior quality of all the photos in this post. Was too lazy to use the camera so I had to always settle for the tab.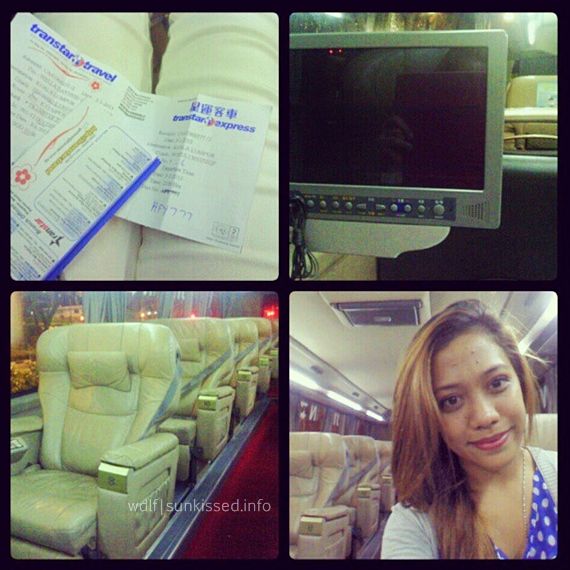 Because it was too early and dark to walk around, we decided to kill time by having breakfast at KFC-Pudu Sentral. Trivia: This fast food chain is where tourists and backpackers usually spend time when they arrive KL before daylight because the bus stop is just located a few meters from this 24-hour KFC. The view that met us when we entered were tables full of sleeping and hungry travelers and we just made an addition to the chaos.; ) I especially loved how they had Blueberry Pancakes!!<3 We headed to our hotel when the train station opened.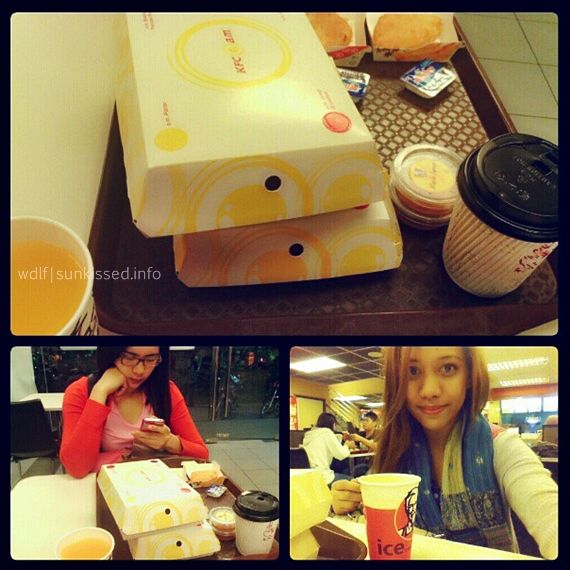 Finally! Our last home for this trip: Seri Pacific Hotel Props to Che for choosing this uber nice place.: )
The main entrance.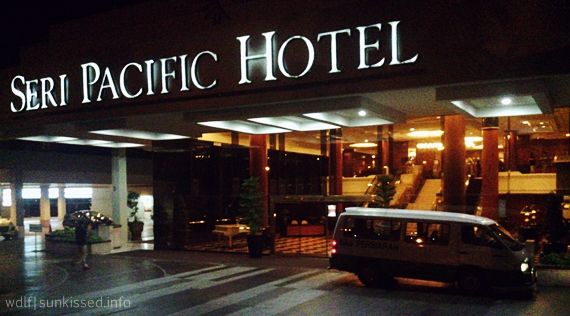 Part of the really beautiful and huge lobby. Spot the baby Grand Piano!<3 I remember Che and me sharing this funny insight regarding backpackers (we were referring to ourselves) being so off in a business hotel where most of the people we bumped into were CEOs in suits, business magnates carrying attache cases , and royalties with bodyguards. Haha. Well, who cares! We were GlamPackers daw eh! LOL. Experiences like this make life amusing indeed.: )


My friend specifically asked for a room with a view of the Petronas Towers. The hotel FO never failed us. Look!! The twins at sunrise from our window! Happiness.: ) I forgot though what floor we were in. Haha.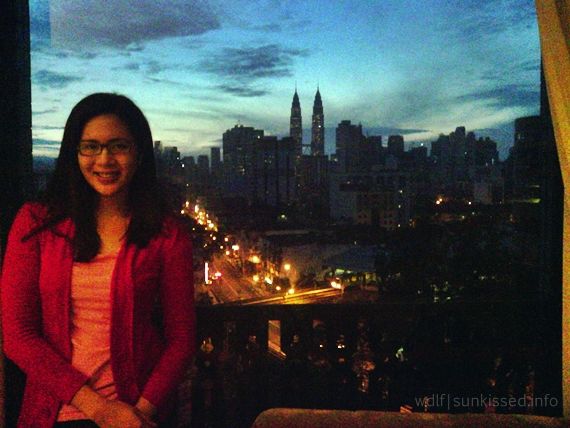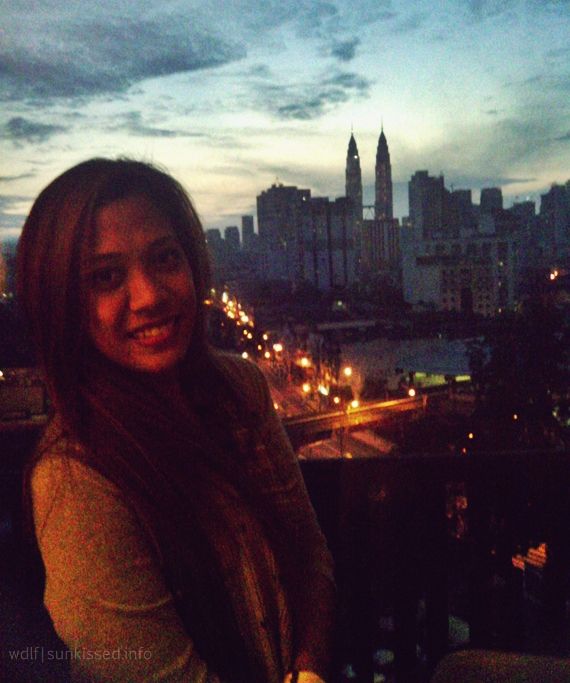 Because Seri Pacific is a 5-star hotel, services had to be exceptional and our overnight stay was indeed pleasurable.
Our beds. Ooppss. Sige na! Aamin na ako. Mine's the makalat part. Just arrived at that time and was looking for something so I had to spill everything on the bed.


A typical business hotel with rooms designed to cater to the genre who needs a mini office while travelling.


The media area and mini-office in full view.


The lavatory, shower, and comfort room area. It contains almost everything you need. From bottled water to utilities like combs, toothbrush, moisturizers, bath supplies, house slippers, etc. All you have to do is step in.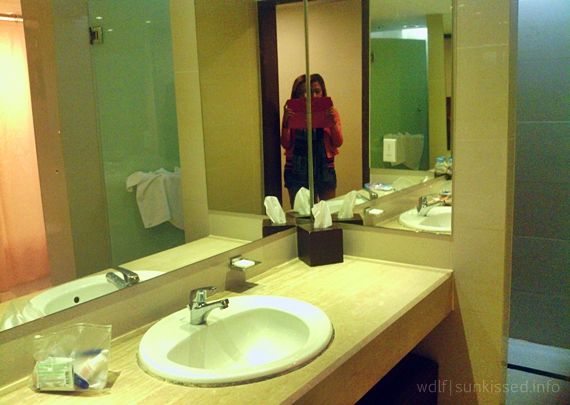 Camwhoring!! Ako na ang best in scarf! LOL.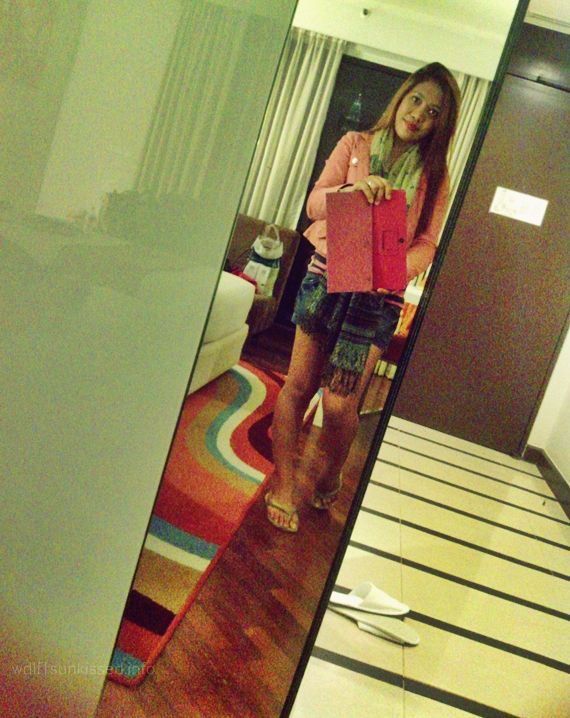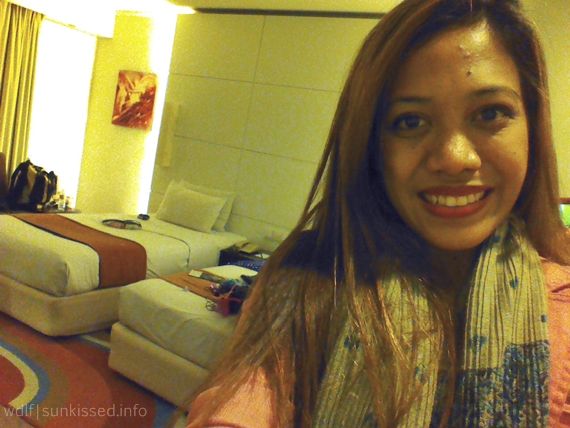 …and there's a lip-smudged grande Caramel Mac! Definitely my drink.<3 Got the cute glitter notebook at Suria Mall on the night we visited the Twin Towers. There's going to be a separate post for that of course.: )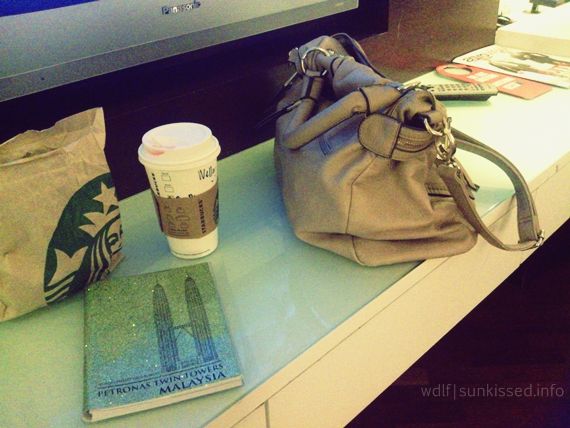 Che and me in the elevator. Off to take a dip on a gloomy Saturday morning.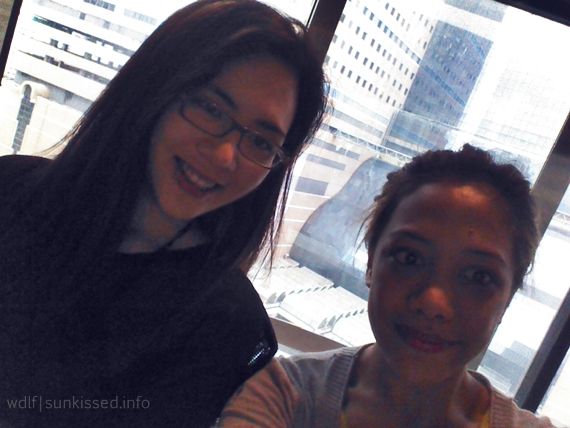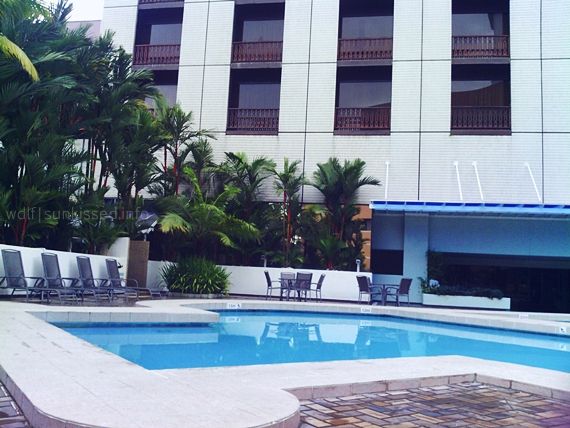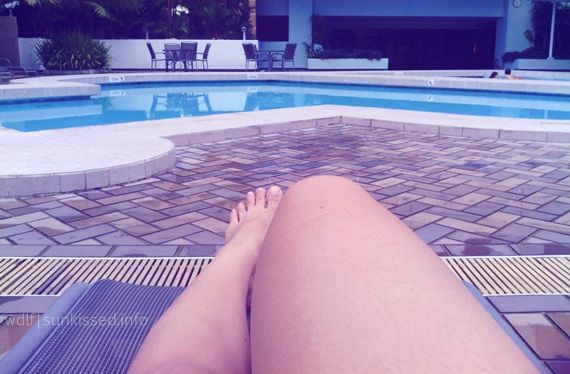 Epilogue
It isn't all the time that we get to experience luxury. Most days we work our asses off to earn and pay for never ending bills. But I realized that once in a while, it feels good to reward ourselves with things that make us forget reality for a moment.: )